Here's Hollywoods casting choices for the Spider-Man reboot from
www.cinematical.com
Sony's decision to cancel Spider-Man 4, and reboot the entire series sent shock waves through the entire movieverse. When Marc Webb was signed within days of the fatal decision, it looked like Spidey would be cast overnight to make that 2012 date. There was a lot of frantic speculation as to who would be the new Spidey -- basically every teenage brunette from Logan Lerman to Aaron Johnson was "close to signing" -- but news and rumors dried up. Some fans might be forgiven for thinking the reboot would go the way of Spider-Man 4.
But today, we have our Spidey contenders. According to THR's Heat Vision Blog, Webb has quietly been screen testing candidates, and the list has been narrowed down to five.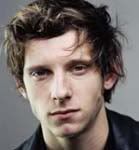 The biggest name of the bunch is Jamie Bell, who rose to stardom with Billy Elliot, and has earned his geek cred in films like King Kong and the upcoming Adventures of Tintin, and his action cred in Defiance and the upcoming The Eagle of the Ninth. He's become a little broody of late, but perhaps a stint in blue and red can change that. His age might work against him -- he's 24, a bit old for the high school Spidey this series wants. Wouldn't that be Tobey Maguire all over again?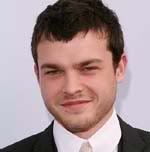 Candidate number two is Alden Ehrenreich, who was discovered by Steven Spielberg via a bat mitzvah video. (And who says you shouldn't obsessively tape family functions?) Obsessive Supernatural fans may remember him from his one episode, everyone else might remember him from Tetro. A total unknown for the majority of the world, which probably works in his favor.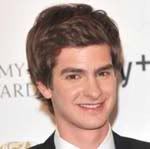 Andrew Garfield is pick number three. He turned heads in Red Riding, was probably overshadowed by Heath Ledger / Johnny Depp / Colin Farrell in The Imaginarium of Doctor Parnassus, and has a juicy role in David Fincher's Facebook movie, The Social Network. Even if he loses Spider-Man, you'll see him again.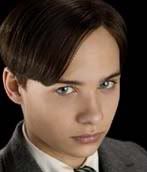 Pick number four puts another Englishman in the running: Frank Dillane You may remember him as the cold-eyed Tom Riddle in Harry Potter and the Half Blood Prince, who coolly asked about Horcruxes.
Last but not least is Josh Hutcherson. Arguably the best known next to Bell, as he's had big roles in The Kids Are All Right, Journey to the Center of the Earth, Zathura, Bridge to Terebithia, and the Red Dawn remake. He could always call up Jon Favreau for advice should the Spidey pressure get to him.