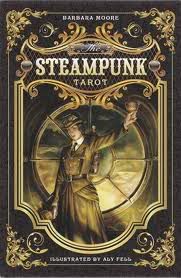 Created by award-winning tarot expert Barbara Moore and brilliantly brought to life by artist Aly Fell, The Steampunk Tarot deck offers a glimpse of the future through a lens to the past. Retooling the gears of the Rider-Waite tradition, each card's intricate artwork depicts a scintillating fusion of man and machine, nature and technology, science and alchemy, romance and fashion. The included manual offers tips, original spreads, and guidance in card interpretation.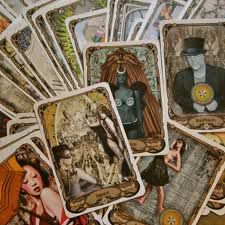 As well as definitions and explanations of the cards, there is an introduction into what steampunk is, what tarot is, and how you can use and apply it to your life.
More than 30 pages of the book are devoted to this section, and she doesn't leave anything out. If you're a beginner, you're in very good hands.