Over the years, D&D has had some truly awesome minis. The newest incarnation is no different in that respect, but it also has an awesome game attached to it.
For everyone who has enjoyed Star Wars X-Wing or Star Trek Attack Wing, the new D&D Attack Wing takes those games to a fantasy setting. Dragons, Trolls, and Hobgoblins will take to the battlefield in this game,maneuvering and fighting over the battlefield. And when the game is over they're still awesome minis you can use for your RPG group.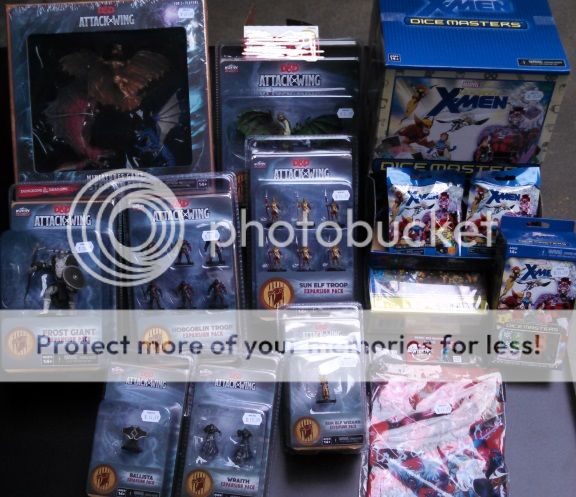 Also new from Wizkids this week: The second set of Marvel Dicemasters. The new set is based on the X-men, and we've got a ton of boosters, starters, and cool organizational stuff like dice bags and boxes.