Hath not thy rose a thorn?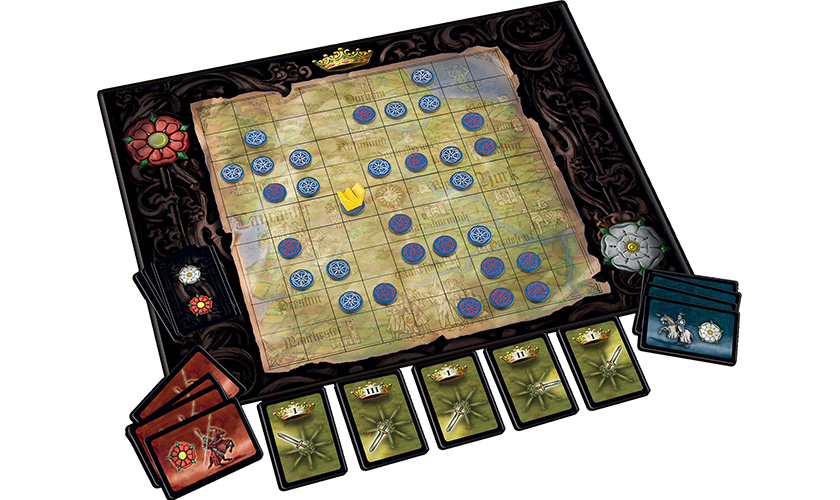 In 15th Century England a struggle for control of the English crown, The War of the Roses, has begun. Players command either the House of York or the House of Lancaster and strive to bring territories under their control while attempting to keep them as contiguous as possible. Their armies of heroic knights also embark to take over enemy territories and can surprise upsets. Will you be England's new king?
For: 2 players, ages 10 and up and about 30 minutes.