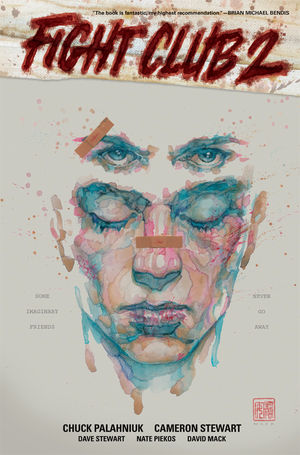 FIGHT CLUB 2 Hardcover
"Some imaginary friends never go away . . ."
It's been ten years since starting Project Mayhem and "Sebastian" lives a mundane life. A wife, a kid and pills to keep Tyler Durden asleep and at bay. But, Marla Singer has been replacing his pills with aspirin so that she and Tyler may have secret rendezvous. With things returning to the way they used to be, "Sebastian" has much more to protect than his own life this time around. Collects issues #1–#10 of the series in 256 pages of beautiful hardcover.
"Poignant and very funny."—The Atlantic
"Entertaining."—Comic Book Resources
"Perfect."—Forces of Geek
"Jaw dropping."—Geek Chic Elite
"Excellent."—The Beat
"Compulsively readable."—Big Shiny Robot