Just out of curisity and with late war coming up fast I wondered , when building your vehicles how much Stowage (if any) you guys use ?
I have been working on my U.S armor and have been putting Cam-nets and stowage on everything , not liking the BF stuff I dug out my putty and added the detail myself , but guys at my club say I have gone overboard with it
I dont think you can have too much stowage on allied vehicles and have been looking at lots of pictures and think my vehicles are not too bad at all.
For example , this is a scout car from my cavalry recon with some stowage added and I think it adds to its appearence , What do you think ? Too much ? just right ? or should vehicles look like they rolled of the detroit lines yesterday ?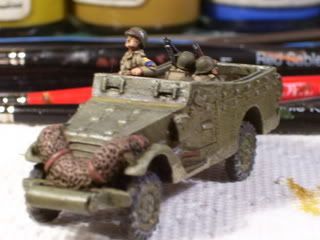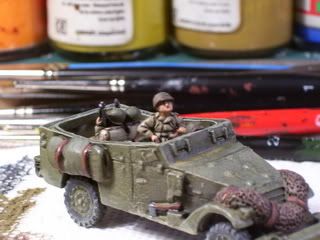 Feel free to comment as I value your opinions and want to achieve a correct balance for these models.
cheers
Bob