Christmas Eve is tomorrow, but it's not too late for some last minute gifts! Below you'll find my ideas for gifts you can get at Merlyns this holiday season!
10. Paintbrushes! Whether you're buying gifts for a veteran painter or a kid who's just getting started, everyone can use new paintbrushes for their miniatures! The Army Painter even makes a couple of brush starter sets!
9. Booster Packs! Whatever your loved one's game of choice, boosters are a safe bet! Heroclix, Pokemon, MLP, Magic, and DiceMasters all come in blind boosters, the gaming equivalent of a lottery ticket (but more fun). And since boosters tend to be lower cost, they make a great scalable present from stocking stuffers as high as you want to go!
8. Maps! DMs are hard to shop for. But any DM can use more maps for their players to fight monsters on! Paizo has a great selection of amazing map tiles and packs, or you can go with the classic Chessex erasable map for something your DM will use over and over again!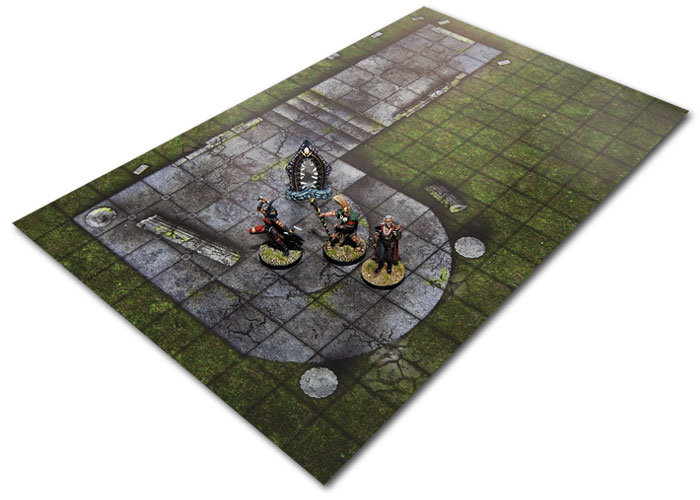 7.Graphic Novels! For kids or adults, the holidays are a great time for a new series, or a collection of one of their favorites! Hawkeye, Saga, The Avengers, and Locke & Key are all fantastic series available in collected editions so you don't have to worry about chasing down single issues!
6. Dice! We've all got a player at our table who just can't seem to roll a hit. Maybe a sparkly new set of dice will turn their luck around! A perfect gift for any tabletop gamer, you can never have too many or too many bags to keep them in!
5. Players' Handbooks! No matter what RPG you play, there always seems to be a book that is constantly passed around the table. Give the gift of a reference copy of an important rulebook! D&D players will want a PHB, but there's an equivalent for just about every game. Check your gamer's preferences before you pick one out!
4. Small RPGs! Every once in a while, you want a break from your regular campaign. The holidays are a perfect time for a one shot game or a trial run on new rules. Fiasco, Kid's & Critters, Savage Worlds and Fate are all great for running while the holidays have your schedules all messed up!
3. Minis! Malifaux is my line of choice right now, but there are tons of great minis available in every genre. Monsters, characters and wargames; there's something for everyone!
2. Small board games! Whether you're shopping for a child, parent or significant other, a game you can play together is a great gift! Duke, Fluxx and Boss Monster are quick, simple games that will let you spend time together.
1. Big board games! If you spend $60 on a video game, you get 30 hours of gameplay, usually for one person. A $60 board game can be replayed dozens if not hundreds of times, and you get to share the fun with your family and friends! There are many fantastic games, but my pick right now would be Lords of Waterdeep, a D&D themed action management game!