I was down sick all weekend, so I pulled up my laptop and started playing with Sketchup for the first time. Very cool program! Since I was just learning the ropes, I figured I would take something I knew and try to recreate it via Sketchup. I ended up giving Brigade Models' 6mm-scale AmRep M41 Baumann IVF a go.
It isn't perfect, and I still am not sure what the heck I was doing with the front grille thingie, but not too bad, for a first effort. In the process, I decided to do it in 15mm scale, so each of those vehicles is roughly 50mm long and 35-ish wide.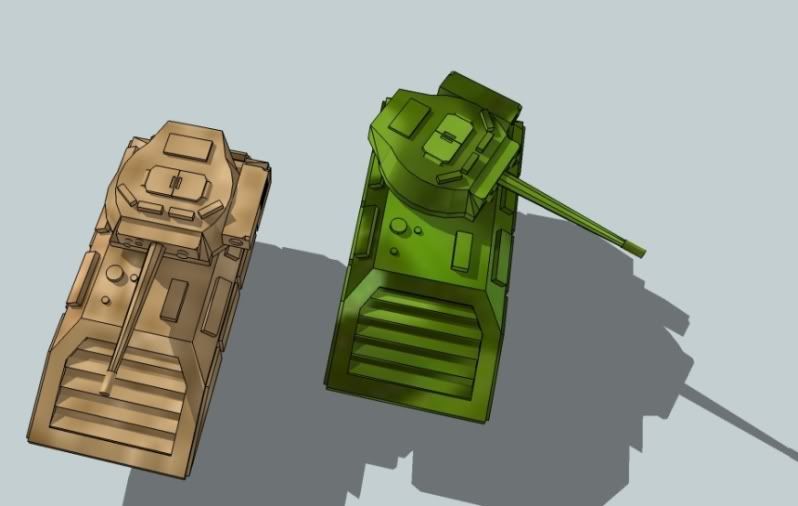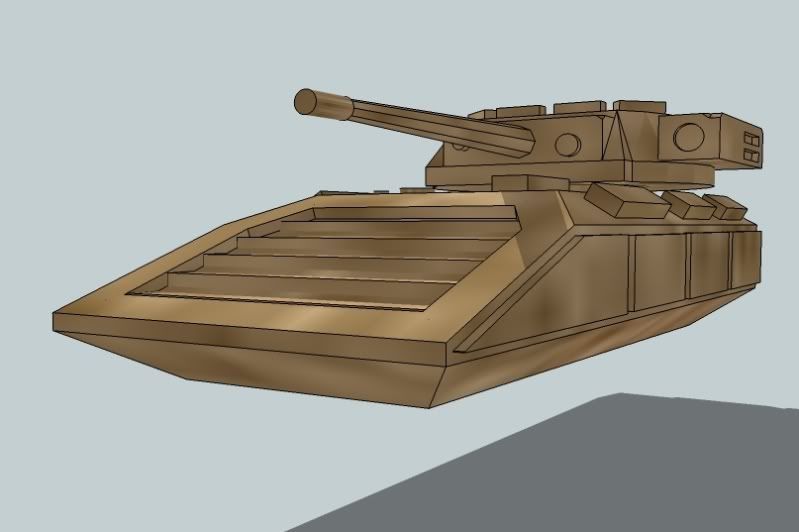 Here is a modelling attempt of Brigade Models' 6mm NeoSov Bizon MBT: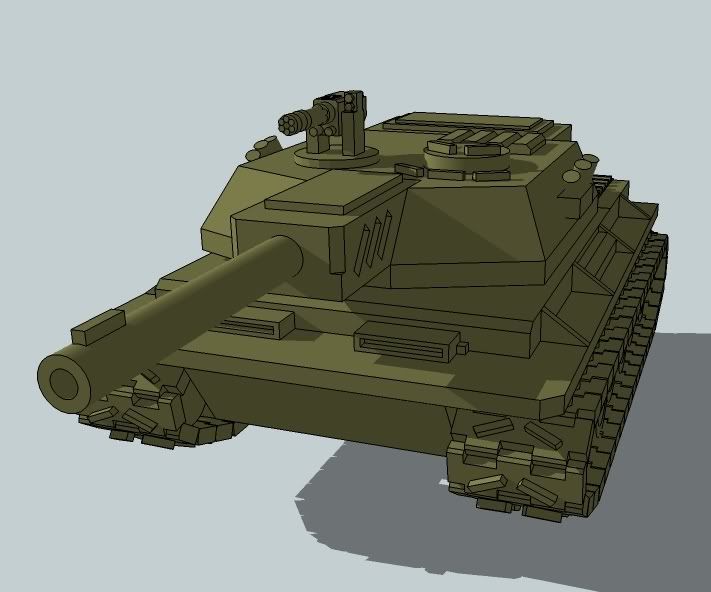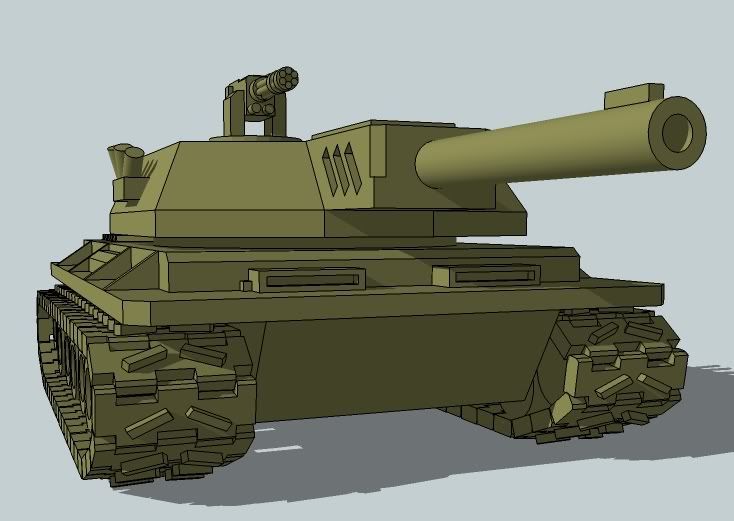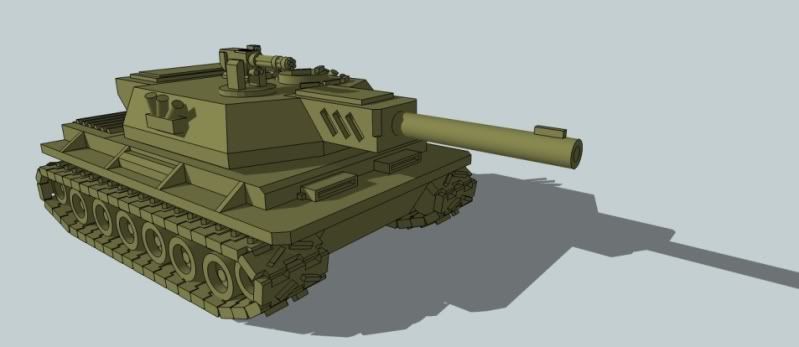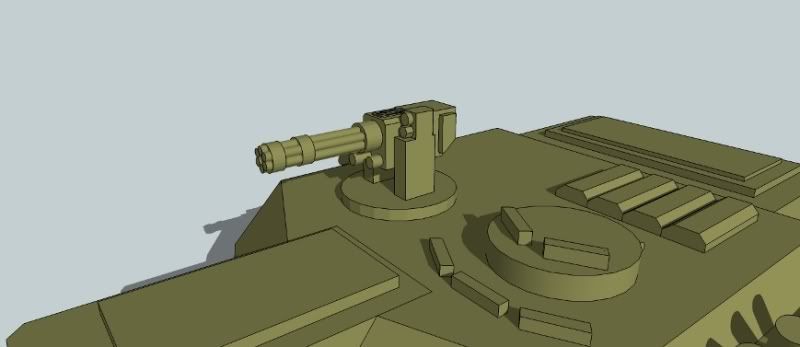 I honestly don't think this one would print well on Shapeways without significant reworking of the tracks. But again, this is all just for the purposes of learning how to use Sketchup, and in that regard, I think it turned out okay. I'm going to lift the remote Gatling to use on other NeoSov models, for certain.
This model measures around 72mm long, putting it right in line with Brigade's 15mm-scale SAC Rhino MBT. It's a wee bit taller than I'd intended, but it was just so hard to get all the stuff crammed into one space!
Here's a shot of the original 6mm model: