We're all doing a list of our top 10 comics at Merlyn's! I've been on a graphic novel kick recently, digging up old favorites and books I missed. John asked for my favorite current books, so I'll do my best. I'm sure my list won't surprise anyone:
10. Avengers
Bizarre scifi is the centerpiece of this flagship superhero book helmed by the always excellent Jonathan Hickman. Since Infinity, this book has been a showcase of less-used characters, but the story promises to connect back into Hickman's wider Avengers plot.
9. Jupiter's Legacy
Millar and Quitely's superhero story is reminiscent of The Boys, Black Summer and No Hero in it's darker, less idealistic portrayal of a superhero world. Though the issues are by no means timely, the few we've seen hint at a complex characterization of the self destructive superhuman clan at the center of the story.
8. Avengers World
Another Hickman book, Avengers World is a showcase of the new threats the Avengers are facing. More importantly, Hickman is using the book as a vehicle for character cameos like Gorgon and Sebastian Druid, who we haven't seen since the spectacular conclusion of Secret Warriors.
7.Sandman Overture
This book's a bit of a cop-out, since we've only had one issue and any comics fan with a brain could have predicted it's success. But Neil Gaiman's return to Sandman proves that the prolific author still possesses his mastery over this medium, and the spinoff book Dead Boy Detectives keeps to the tone and flavor of the series well enough to keep me ready for more.
6. Hawkeye
Fraction's Hawkeye is a spectacular look at what the Purple Avenger is doing when he's not on the clock. Turns out being an unpowered superhero involves a lot of getting beat up, and working with stars like Cap and Thor means that nobody can remember your name.
5. Bravest Warriors
Think Adventure Time in space! The Bravest Warriors are a group of teenaged heroes who save the universe on a weekly basis. In the style of Dexter's Lab, each issue had kid friendly-ish humor that appeals to all ages. Plus Catbug!
4. Nova
Nova is my favorite current superhero. His character development is more real and honest than any other big two character. His cameos are the most fun without being gags. The plot manages to be funny without being goofy, real without being boring, and interesting despite how classic it is.
3. New Avengers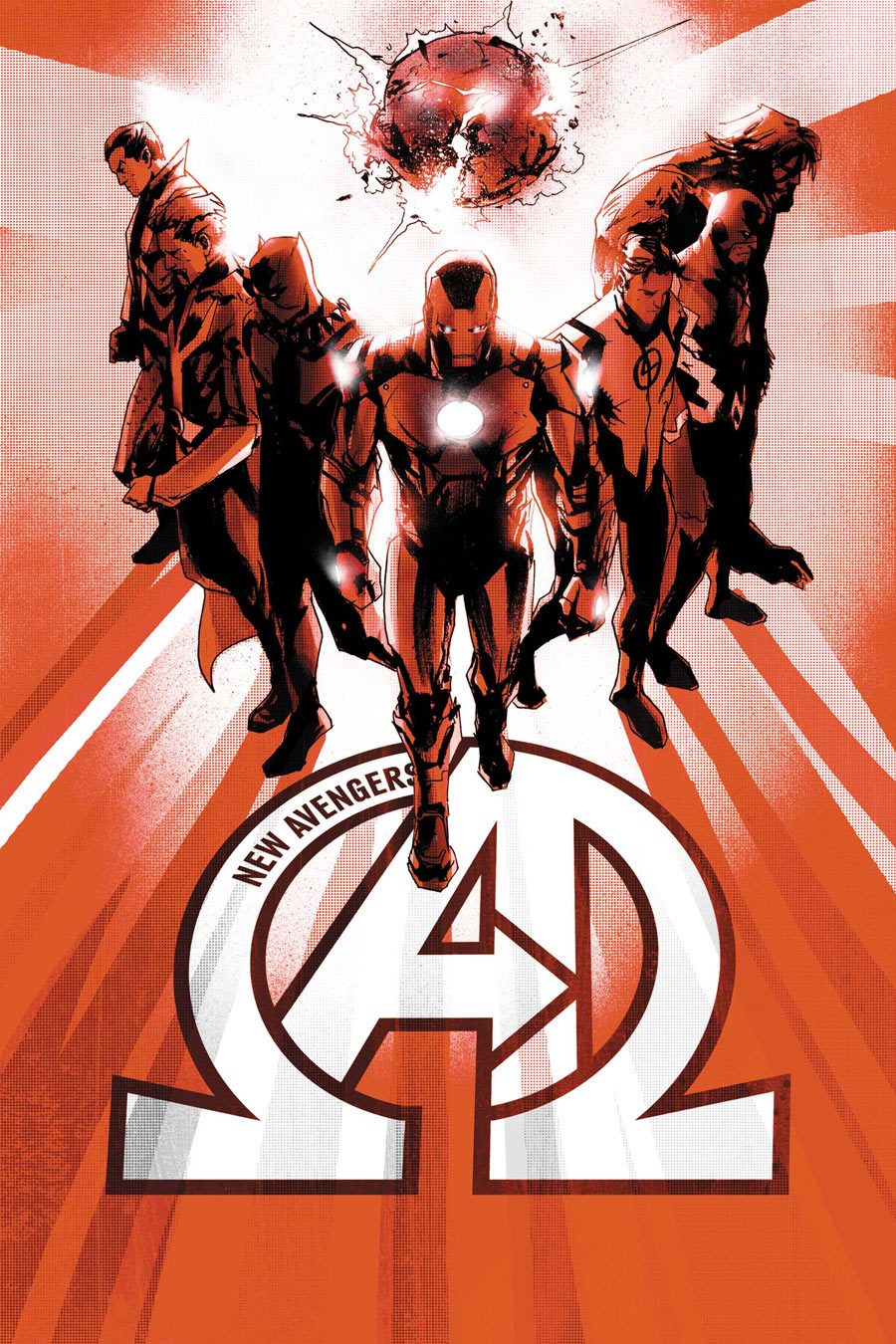 Focusing on the Illuminati, a core group of well developed Marvel characters, has allowed Hickman to explore the deepest, craziest parts of scifi. Alternate universes, cosmic politics, and Namor's ego make this the most exciting Marvel book out.
2. Saga
Brian K Vaughan can certainly write a love story. His fantastic characters are incredibly real (I haven't figured out who the bad guy is yet!) and Fiona Staples' art really brings them to life. I've said it before, but the first and last panels in this book are a true work of art. And the story is sprinkled with strange glimpses into a wider universe that makes the book a spectacular read.
1. East of West
No surprise, a Hickman book hits the top of the list. East of West is an insane mashup of Western, Post Apocalyptic, political scifi. It features Death as the protagonist, a secret cabal of villains, and a bounty hunter with a really cool robot dog. Each issue seems to take the book in a completely different direction, and I've never not been excited by the end.