So here's a few 28mm minis. I don't play 40K anymore -- haven't for years -- but I do like the quality of GW's minis, so I picked up some Cadians and Catachans for use in Combat Zone, which is a great set of 28mm skirmish rules set in a near-future dystopia (more Judge Dredd or Johnny Memnonic than Mad Max or Fallout).
The Cadians, therefore, became corporate mercenaries, while the Catachans became local gangbangers.
Cadian squad 1:
Sergeant: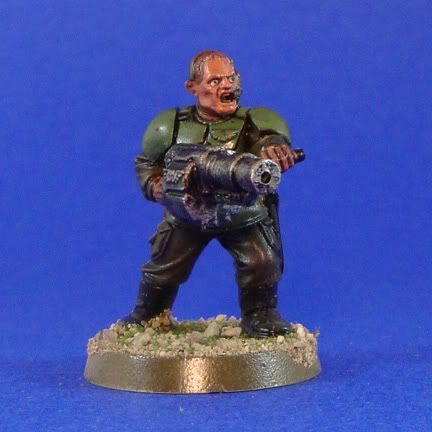 Cadian squad 2 -- these guys are mounted on Champ Industries injection-molded 25mm bases. At 30 cents each, these are a real good deal. I have a bunch of their "tech floor" bases on my Space Hulk figs.
Catachan squad 1: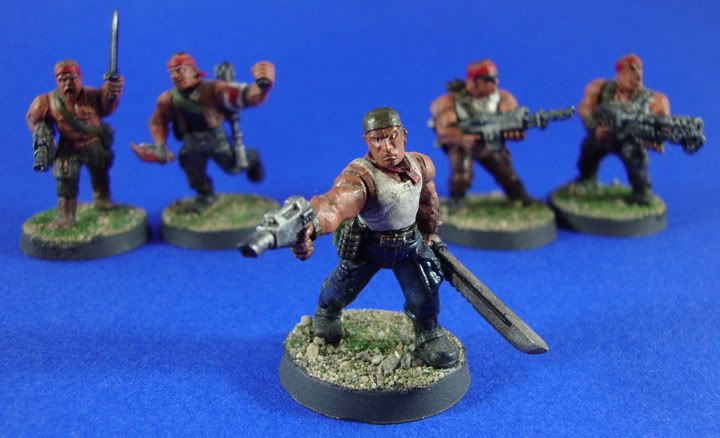 Catachan squad 2 (again, more Champ Industries bases):