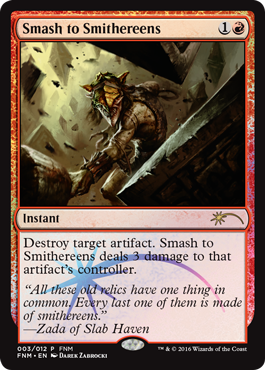 March Friday Night Magic Promo: Smash to Smithereens.
From WOTC,
"Zada smash! Get the smashiest of artifact-destruction spells and march all over your artifact-laden opponents."
New shiny foil art from Darek Zabrocki!
Come in for a Wednesday Night Draft or Friday Night event and win one while they are still available!